If you need to update your personal details, e.g. your address, phone number or email address changed, click Edit next to Using info from my Contacts card, find your Contacts card and make the necessary changes.
If you wish to modify your login details such as user name and password, click the Edit button next to User names and passwords. Here you can remove a website that is marked as 'never saved', so Safari could save a password for this website when you revisit it.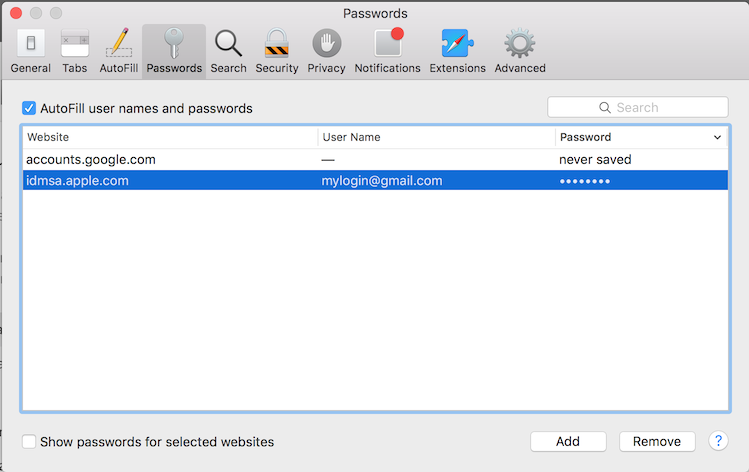 If you need to remove your old credit card and add a new one, click Edit next to Credit cards.
To remove a website for autofill, click Edit for Other forms.